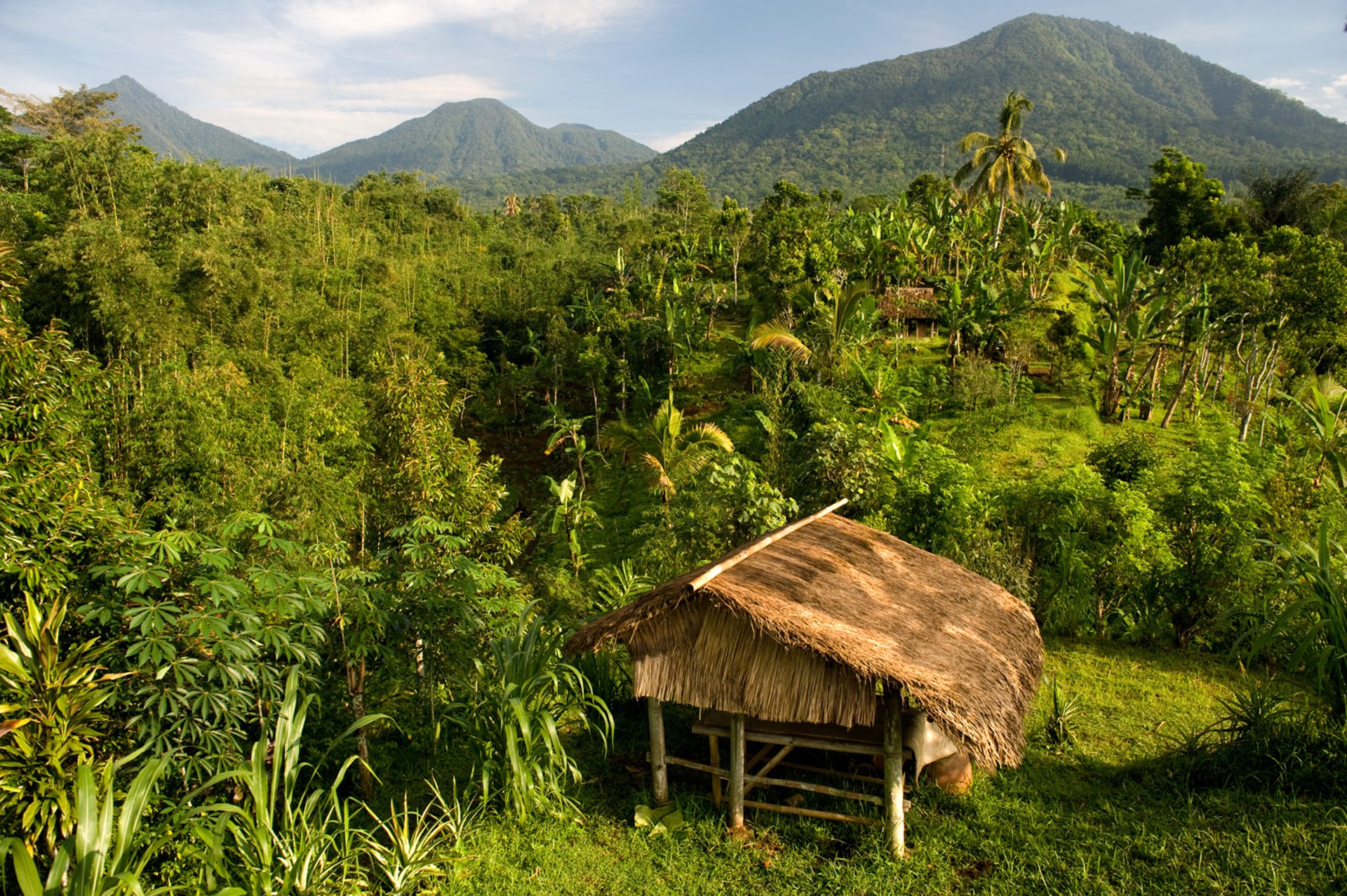 A 'food forest' is exactly as the name implies – a forest of food – and it mimics a natural forest which has various 'layers' and is self-regulating. The difference is that most of the plants within the food forest produce food or useful materials for us! It is also more sustainable because it uses less water, land and fertilizer.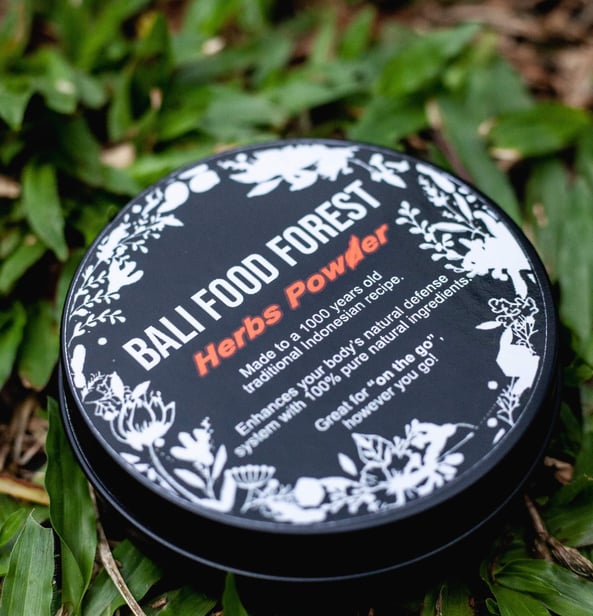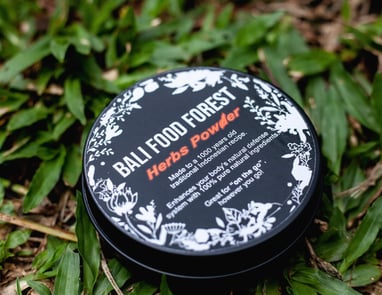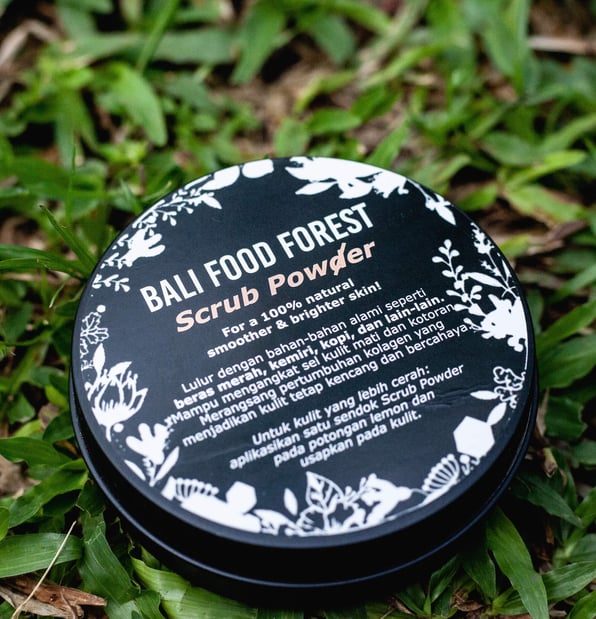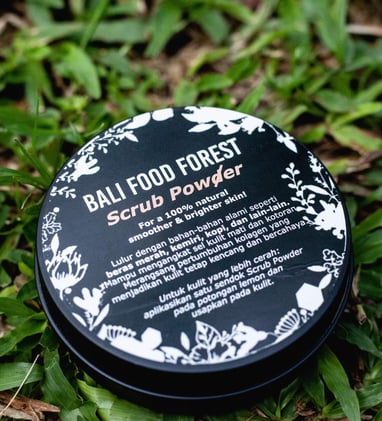 Now also available on buyamia.com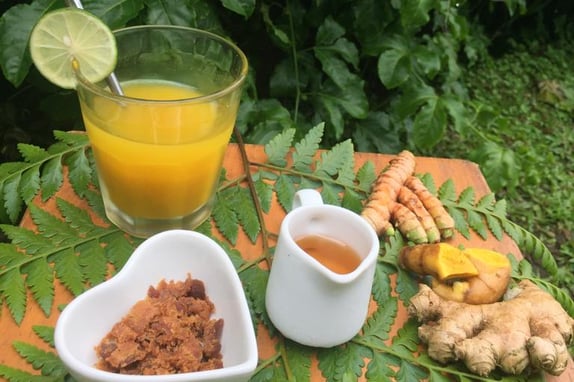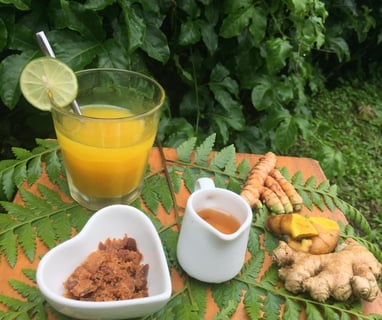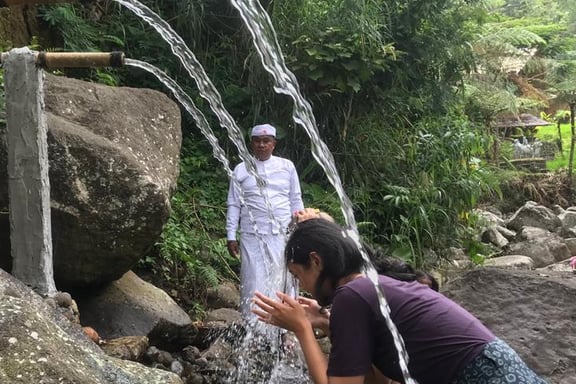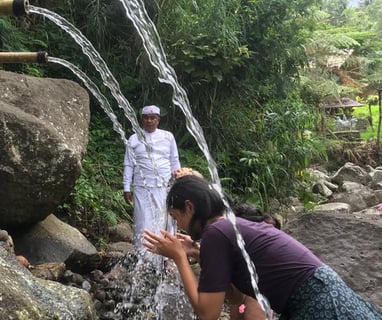 J A M U C O O K I N G C L A S S
M E L U K A T: B A L I N E S E P U R I F I C A T I O N
During the Covid-19 lockdown, Marjan received many inquiries from new customers (local and expat). A new market had arisen. It seemed people were becoming more aware of natural products and a healthier lifestyle.
She asked Adinda who was the founder of The Organic Farm Bali Foundation to join forces and develop new products inspired by traditional Indonesian beliefs.
Covid-19 created more awareness for healthy food. Adinda and Marjan spent the lockdown developing new products together with organic farmers, hoping to inspire more local farmers to switch to organics. This way we hope to inspire more local farmers to change into organics.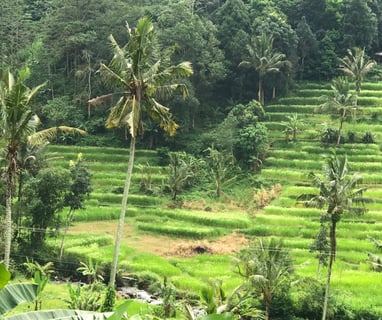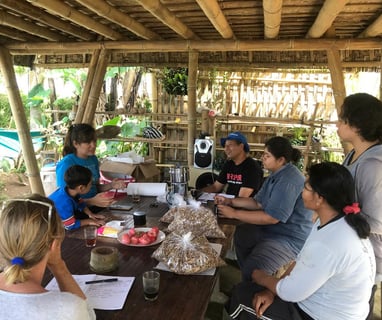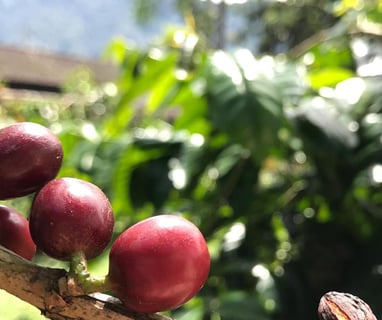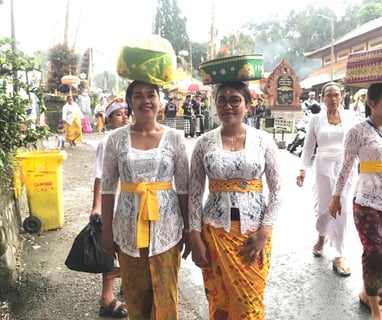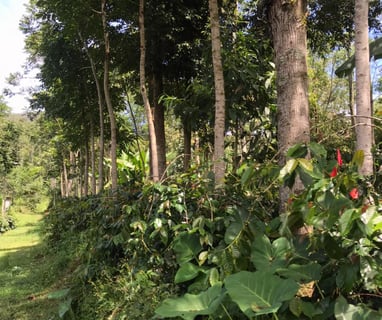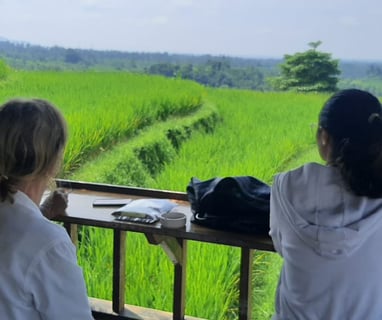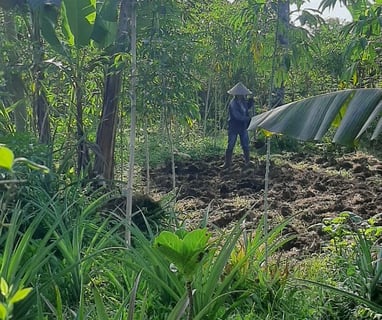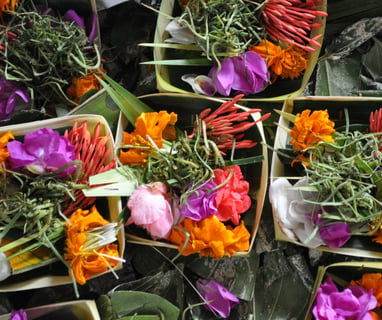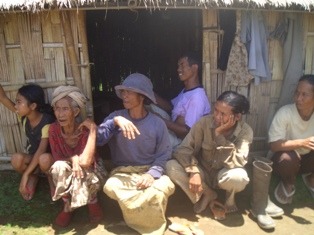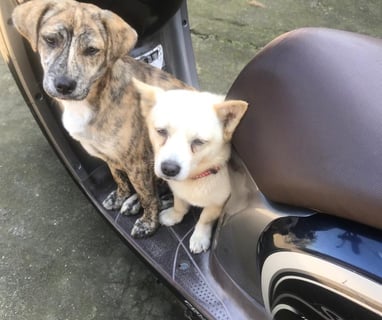 Indonesia's President Espouses Jamu
Indonesia's President Jokowi explains why he has drunk this healthy superfood Jamu, for over 17 years.
Why does he do that?
You can find out more on his video.
Every day we see farmers spraying their crops with pesticides and many of these farmers supply supermarkets in Bali. Their products contain dangerous chemicals which harm the body and pollute the environment.
Local farmers tell us that cost is the main problem. Boosting crop growth maximizes profits. Growing organic products is more labour-intensive and is valued at the same price as non-organics.
We founded Bali Food Forest in 2021 to develop products using 100% natural ingredients from the 'food forest'. In doing so, we connect local organic farmers and body, mind and soul-aware consumers.
Our passion is to be a bridge between farmers and consumers, whilst also taking care of the earth by encouraging farmers to "get back" to the traditional organic farming system.